Over two years ago a young man came to Detroit Life Challenge. He was broken, addicted, hopeless.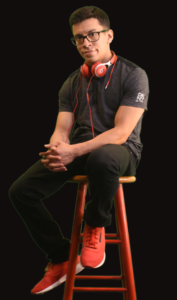 He felt he was a burden to his family and would be better off dead rather than cause distress to those who cared for him. After two suicide attempts within a year, and contemplating a third one, there was a dawning realization that God had kept him alive for a reason. He found out about Life Challenge and decided to take a shot at this God-life, to find out who he was really meant to be. That young man is Cody.
Today, Cody is a firm believer in Jesus Christ. He successfully graduated the one-year program, did a 6-month internship and now serves on staff. Much has been accomplished, on a practical and purposeful level. He not only maintained a high GPA throughout the college-level curriculum, but also earned his GED. He obtained his driver's license and took up distance running. Most importantly, he is discovering who he is. A new creation, a child of the King, a trusted brother, friend, encourager to the men in the program.
Cody also tapped into his God-given talent, the gift of a psalmist. He had always expressed himself by writing his thoughts. Now his heart finds voice in spoken word, an urban art form of oral poetry. He started sharing his spoken word testimony at Life Challenge rallies, speaking with passion, vulnerability, truth. It even led to an opportunity to compete in the Motown Mic Spoken Word competition, where he was a top 10 finalist. Cody has a heart like David, the desire to do everything God asks. So when he realized God was calling him to be a minister of the gospel, he answered the call. In August, Cody will commence pastoral studies at Moody Bible Institute in Chicago.
From broken, addicted and hopeless…to healed and whole, addiction-free and full of hope. Only the Living Word can do that.
LORD of All
by Cody Alvarado

The art of storytelling
Is more than just speaking words
In the form of spoken word
But rather,
Speaking life with one's words
A personal testimony
Can be the test of many
And being that we are all
Made in the image of God
Only makes it easier to vocalize
A vividly comprised picture
By relying on His scripture
Divine creatures of the LORD
His purpose for us was perfection
But by gifting us with the ability to choose
Led to an incapability
To make a righteous decision
Instead of being exalted
In the hands of God
We fell in another direction
Perfected Imperfections!
Masterpieces of brokenness!
But yet,
There is an infatuation
Within every flaw
In between the RED letters
The answers become broad  
What was I
To a blind man's eyes?
Nothing but a troublesome guy
With a smile so sincere
That it came off as sly
Always striving to do more
Than to just get by
Just one of the many
That has been plagued
With the genetic encryption
That is addiction
Asking myself!
How can someone of my stature and size
Become something that so many
In society despise?
But still,
I rise…
And now that I no longer slang dope
Smoke or drink
Old acquaintances seem to think
That I'm lame
Running off at the mouth
When they are still struggling
To make it through life
As if they are the ones
That are unable to walk
Let alone crawl
Maybe if they knew the true definition
Of the word LAME
They would come to know
Who is the one TRUE LORD of all
JESUS!
Life Challenge is a 501C-3 non-profit, faith-based addiction recovery program. Because
we receive no federal, state or local government funding, we rely on your generous support to make stories like Cody's possible. To make a donation click here –> GIVE HOPE
or text LCMHOPE to 28950. Thank you and God bless you!