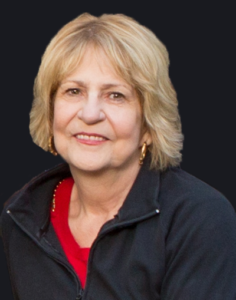 SHEILA BURRELL, DIRECTOR OF WOMEN-DETROIT
Sheila serves as the Director of Women and Assistant to the Executive Director. She received her Doctorate of Ministry Degree from United Theological Seminary and her Master's Degree in Counseling and Bachelor's Degree in Social Sciences from Spring Arbor University. She is a Certified Advanced Addictions Counselor as well as a credentialed minister with the Church of God. She is married to Brian and has 2 grown daughters and five grandchildren.
"My heart's desire is to see people meet the person Jesus Christ and have their lives changed by the power of God."

THREE PLACES, ONE PURPOSE
Life Challenge Ministries, Teen Challenge of Detroit | Toledo | Flint  provides hope, healing and help through Jesus Christ for men and women with drug, alcohol and other life-controlling addictions. Our main facility has been operating in Detroit for 53 years, with a campus in Flint and a Crisis Referral Center in Toledo. Under the overarching leadership of Executive Director Rev. Jeff Bonzelaar, each location operates with its appointed directors and supervisors.

"We are launching a new format for our newsletter! You'll receive a personalized issue with news from the campus you are most closely connected with. Your newsletter will feature a report from the director at your LC location (upcoming events and outreaches, encouraging testimonies, and ways you can help by praying, giving, volunteering). Each of our directors and supervisors serves at Life Challenge because they are called by God, and care deeply about people and helping them find freedom from addiction and new life in Christ." Rev. Jeff Bonzelaar, Executive Director