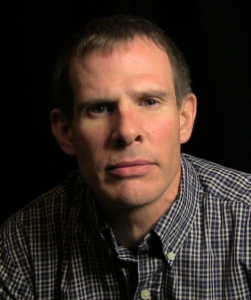 MARTIN HALL, DIRECTOR-TOLEDO/MONROE CRISIS REFERRAL CENTER
Martin serves as our Director of Toledo Crisis Referral Center. Prior to joining the team at Life Challenge, he had a successful career working in the secular world as a marketing and media sales manager. Martin went through the Life Challenge program, graduating in 1997. Martin is married to Darla and has two daughters. He lives in Monroe, Michigan and serves northern Ohio and southern, southeast Michigan.
"My desire is to reach people whose addiction has stolen everything of value & to point them to Jesus who restores their purpose of glorifying God."
THREE PLACES, ONE PURPOSE
Life Challenge Ministries, Teen Challenge of Detroit | Toledo | Flint  provides hope, healing and help through Jesus Christ for men and women with drug, alcohol and other life-controlling addictions. Our main facility has been operating in Detroit for 53 years, with a campus in Flint and a Crisis Referral Center in Toledo. Under the overarching leadership of Executive Director Rev. Jeff Bonzelaar, each location operates with its appointed directors and supervisors.

"We are launching a new format for our newsletter! You'll receive a personalized issue with news from the campus you are most closely connected with. Your newsletter will feature a report from the director at your LC location (upcoming events and outreaches, encouraging testimonies, and ways you can help by praying, giving, volunteering). Each of our directors and supervisors serves at Life Challenge because they are called by God, and care deeply about people and helping them find freedom from addiction and new life in Christ." Rev. Jeff Bonzelaar, Executive Director