'Tis the season to be waiting . . .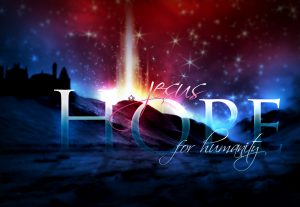 Waiting for the ham to cook,
the pecan pie to cool,
the Amazon order to arrive,
the long lines to clear,
the grandkids to come…
Waiting for Christ to return.
One character of the Christmas story that doesn't get a lot of attention is an unassuming old man named Simeon. He appears in a few verses of Luke's Gospel.
"Now there was a man in Jerusalem called Simeon, who was righteous and devout. He was waiting for the consolation of Israel" (2:25).
He was waiting for God to "take away Israel's sorrow" (NCV). The day when God would end the alienation of the people and reconcile them to himself.
Waiting is not be confused with inactivity. Idleness. A "sit-around-do-nothing" attitude.
To wait is to long for. To expect. To desire. To set one's mind upon.
To wait is to hope. To believe that better days, indeed, a glorious Day is before us in the near future.
Waiting gets us working. Far from causing us to mentally "check-out" and settle for the status quo, waiting arouses within us a passion and zeal to move, create, challenge, sacrifice, . . . love.
C.S. Lewis writes, "If you read history you will find that the Christians who did most for the present world were just those who thought most of the next. The Apostles themselves, who set on foot the conversion of the Roman Empire, the great men who built up the Middle Ages, the English Evangelicals who abolished the Slave Trade, all left their mark on Earth, precisely because their minds were occupied with heaven. It is since Christians have largely ceased to think of the other world that they have become so ineffective in this."
The world is not going to hell in a handbasket. The sky is not falling.
The economy may collapse. Civil unrest might increase. Another terrorist attack may be in the making. More natural disasters will likely be on their way.
No worries though! Jesus is coming back. Christmas is guarantee.
"Christ will appear a second time, not to deal with sin but to save those who are eagerly waiting for him" (Heb. 9:28, RSV).
He came quietly the first time. Bethlehem hardly noticed. The next time he comes, it will be with "a loud command, with the voice of the archangel and with the trumpet call of God" (1 Thess. 4:16). Few noticed his first coming, but at his second, "all nations of the world will be gathered before him" (Mt. 25:32, NCV).
What will happen next, what we wait for, is a new heaven and a new earth with the establishment of Christ's rule here on this earth, when he will right all wrongs and justice will reign. Max Lucado writes, "History is not an endless succession of meaningless circles but a directed movement toward a great event… We refuse to believe that this present world is the sum total of human existence. We celebrate the First Advent to whet our appetites for the Second."
Are you, like Simeon of old, looking for the consolation of Israel? Are you anxiously waiting?
St. Paul sums up his discourse on Christ's coming to the Thessalonians with these words, "Therefore encourage each other with these words" (1 Thess. 4:18).