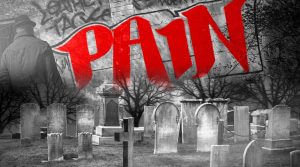 Another young man dead. Twenty-one years of age. Drug overdose.
Another family reeling in pain. A mom and dad mourning the loss of their son. Sisters grieving for their brother. Another community in the Detroit area hit last month. Norman Rockwell-like Clarkston, MI, to be specific. He was in our program for a short time. Wanted to do right. Tried to do right. But made a few bad choices which cost him . . . and all of us . . . dearly.
Luke is more than another statistic. He had a face. A name. A warm personality. Luke loved to fish and play his guitar. Had lots of energy. Talented. Gone.
We have a crisis on our hands—a crisis which is not in some faraway land but right in our own backyard. In fact, right in our own living room.
Drugs is not a respecter of persons. Race, economics, educational background, and religious history mean nothing. Heroin and other opiates, along with prescription pain medications, are killing too many of our best and brightest.
One is too many. Thousands* unconscionable.
We have to do something.
On August 27 we are hosting a rally-walk at our Detroit campus. This is not a protest. This is not a demonstration. It is a gathering. A time of mobilization.
We are hoping that hundreds of people—young and old, black and white, religious, irreligious and anti-religious—come out and join with us. Our goal is to draw attention to this epidemic. To raise further awareness among the media and our public servants. To stir up action . . . holy action.
This is a public health issue. A law enforcement issue. An educational issue. An economic issue.
And it is a spiritual issue. And that's where we—Life Challenge Ministries—come into play.
This event will provide an opportunity for different people from all walks of life who share at least one thing in common—a growing concern about the drug epidemic we have—to come together. To make a statement. To take a step.
A small step here and a small step there can set into motion a series of events leading to major change. Remember the historic march in 1965 from Selma to Montgomery led by Martin Luther King, Jr.? That humble walk was decisive in paving the way to civil rights for African Americans. One positive action aligned with another positive action and so on creates positive momentum. It did then, and we are believing for the same in a few short weeks.
As children, we learned that it is possible in a topple of only a few dominoes to knock down a final domino that is many times greater than the mass of the first domino. But that can only happen if the dominoes are placed next to each other. By themselves, they do not have such strength. But side by side, their power becomes insurmountable.
So walk with us. We can make a difference. Together.
We have to. The Lukes of this world matter.
WE NEED YOUR HELP
Please consider partnering with us financially. We cannot provide the Christ-centered services we do to needy individuals and families without your generous help.
Thank you, and may God bless you!
*Drug overdose is the leading cause of accidental death in the US, with 47,055 lethal drug overdoses in 2014. Opioid addiction is driving this epidemic, with 18,893 overdose deaths related to prescription pain relievers, and 10,574 overdose deaths related to heroin in 2014.