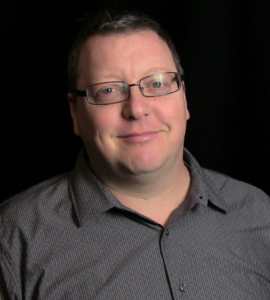 PHIL HALL, DIRECTOR-FLINT CAMPUS (& MEN'S DIRECTOR-DETROIT)
We are pleased to announce that Phil Hall has transitioned to our Flint Campus as Director, after serving as Men's Division Director in Detroit. Phil came to LC as a resident in 2009 after years of struggling with alcohol and drug use. Leaving the program in 2010, Phil remained close to the ministry as he began a new career. The Lord placed a calling on him to return to Life Challenge in 2014. He is currently pursuing his credentialing through Michigan School of Ministry. Phil is married to Amy and has four beautiful daughters and a son.
"The Lord has called me to walk alongside those whose shoes I once walked in and see them through, so they can experience the freedom and hope found in Jesus Christ."
THREE PLACES, ONE PURPOSE
Life Challenge Ministries, Teen Challenge of Detroit | Toledo | Flint  provides hope, healing and help through Jesus Christ for men and women with drug, alcohol and other life-controlling addictions. Our main facility has been operating in Detroit for 53 years, with a campus in Flint and a Crisis Referral Center in Toledo. Under the overarching leadership of Executive Director Rev. Jeff Bonzelaar, each location operates with its appointed directors and supervisors.

"We are launching a new format for our newsletter! You'll receive a personalized issue with news from the campus you are most closely connected with. Your newsletter will feature a report from the director at your LC location (upcoming events and outreaches, encouraging testimonies, and ways you can help by praying, giving, volunteering). Each of our directors and supervisors serves at Life Challenge because they are called by God, and care deeply about people and helping them find freedom from addiction and new life in Christ." Rev. Jeff Bonzelaar, Executive Director