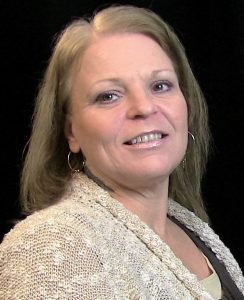 I always blamed God for the bad things that happened to me growing up. As an adult I developed an actual hatred for God after my son died in his sleep one night from SIDS. My anger and grief led me to drug addiction and a lifestyle of criminal activity and repeat incarceration that lasted over 20 years.
Over the years I had connected with AWOL (All Worthy of Love), an outreach team that rescues women from the streets. They sought me out weekly, providing hope and encouragement by praying with me. When I was broken beyond my capacity, I cried out to God for help. That's when AWOL brought me to Life Challenge.
After allowing Christ into my life, I immediately felt a peace I had never known before. Life Challenge has opened my eyes to a loving God and I'm walking with Jesus. I am learning to live now and not just exist.
I cherish the scripture verse Matthew 11:28 "Come to me all who are weary and burdened and I will give you rest."
It describes perfectly the moment I came to Jesus.