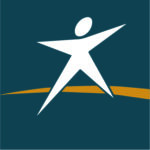 Website Life Challenge Ministries
Find Your Freedom
Primary Responsibilities 
Maintain spiritual disciplines (Prayer, Bible reading, Church attendance)

 

Consistently adheres to, enforces, and effectively implements program policies and procedures and keeps current of any changes in policies and procedures.

 

Oversee the daily activities of residents while in the home and/or center to include, but not limited to daily chores, personal hygiene requests, recreation, visitation, and mealtimes. 

 

Intervenes as necessary to protect residents from injuring other students, staff, and/or themselves according to policy.

 
Reports disciplinary issues to Resident Advisor Supervisor.

 

Complete resident admission. Ensures all forms are filled out accurately and completely. Search of all resident's personal items brought into program.  

 

Maintains confidentiality of resident files and individual resident information whether verbally or in writing.

 

Monitors resident visitation periods and phone calls.

 

Complies with Life Challenge medication policy and procedures. Accurately maintains related records (e.g., logging, inventory, counts). Immediately reports any discrepancies to a Director

 
Transports residents to necessary appointments, church services, etc. 

 

Conducts daily devotions and spiritual growth for residents.

 

Maintain cleanliness and safety of resident. 

 

Responsible as a staff key carrier, reporting any lost keys.