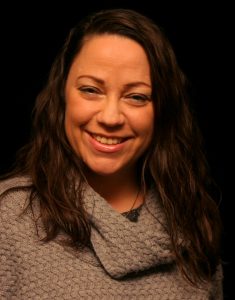 My addiction started when I was in a serious head-on car accident and broke my neck. I was prescribed pain pills and muscle relaxers and eventually started taking anything I could get my hands on. When pills weren't enough, I started selling the pills for heroin, and then went on to selling heroin to support my habit. There was a drug raid on my home and I had to plead guilty to maintaining a drug house. I lost everything.
I was killing myself daily. Nothing else mattered more than the needle. I wanted to stop but couldn't. I was so embarrassed and ashamed. I heard about Life Challenge and came into the program.
I grabbed onto Jesus. He was the only thing that made sense to me. The first thing I learned was that I could be forgiven no matter what I did. Jesus forgave me! I could hold my head up with no shame and walk in the light of the Lord.
My favorite Bible passage is Romans 8:1-2 " Therefore there is now no condemnation for those who are in Christ Jesus, because through Christ Jesus the law of the Spirit of life set me free from the law of sin and death."