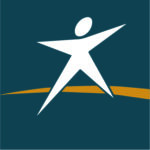 Website Life Challenge Ministries
Find Your Freedom
Life Challenge is looking for a seasoned Christian woman to serve as a House Mother in one of our female residents' homes. We are looking for someone that wants to live in a Christian community and has a heart for women struggling with addiction.  
We are offering living space (separate from the residents) as part of our compensation package. 

 

The position requires someone to be available from 9:00 pm until 8:00 am. 

 

This person would be needed to distribute medication at night and make sure the women are in bed by 10:00 pm. 

 

This person would also be needed to give morning medication, pray with the women, and drive them to the center about three blocks away. This would require a driver's license and the ability to climb stairs to the living space. 

 

Our expectations are this person would not have many physical limitations, not smoke, or drink. 

 

Other duties and opportunities can be discussed at the interview.