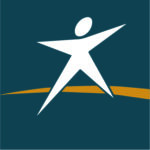 Website Life Challenge Ministries
Find Your Freedom
The front desk administrator plays a key role at Life Challenge Ministries as he or she often presents the first impression of the organization to prospective residents and their loved ones.
Primary Responsibilities:
• Answer phones in a professional, cheerful manner.
• Forward and screen calls as necessary, as well as take and receive messages.
• Greet visitors with a positive, helpful attitude.
• Monitor visitor access and maintain security awareness.
• Routine data entry.
• Sort and distribute mail and deliveries.
• Assist colleagues with administrative tasks, including but not limited to copying, mailing, and producing Microsoft Word and PowerPoint files.
Requirements:
• Competent in Microsoft Word and PowerPoint.
• Conscientious.
• Good time management skills and the ability to prioritize multiple tasks at once.
• Experience with administrative and clerical procedures.
• Able to contribute positively as part of a team, helping out with various tasks as required.