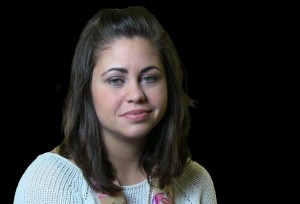 I was living a self-destructive lifestyle of drugs, depression, and despair. I was in and out of jail, another hopeless felon caught in the vicious cycle of the court system, destined to spend my life incarcerated.
After my last jail time, I was facing prison time and was released to wait for  sentencing. I had nowhere to go, except back into my old environment. I ended up back on the streets and using heroin as well. I fell deeper into addiction.  But through God's relentless love and my spiritual family,  I was given another chance and brought to Life Challenge.
When I came into the program, everything in me wanted to leave. But I knew deep inside if I persevered the Lord would be by my side. I am learning to step into God's grace and to grow in a intimate relationship with Jesus. I'm allowing Him to transform me and my desire is to be closer to Him every day.
My favorite scripture is Isaiah 61:3 "And provide for those who grieve in Zion to bestow on them a crown of beauty instead of ashes, the oil of joy instead of mourning and garment of praise instead of a spirit of despair. They will be called oaks of righteousness, a planting of  the Lord for the display of His splendor."