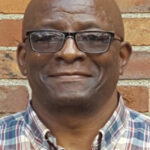 JAMES' STORY
Before I came to know Christ, I had lost my faculties of thinking and was not in my right mind. I had become a drunken and selfish person.
I found myself in a storm and was shipwrecked and I asked the Lord to rescue me. I went into a local shelter and it was there that I found out about Jesus Christ.
Since coming into the program I have received healing and have started following Jesus and learning about His love for me.
My favorite scripture is Proverbs 3:5,6 "Trust in the Lord with all your heart and lean not on your own understanding. In all your ways acknowledge Him and He will direct your path."
GIVE A GIFT OF HOPE ON GIVING TUESDAY, DECEMBER 3!
Please consider Life Challenge (Adult & Teen Challenge Detroit | Flint | Women's Center) for your Giving Tuesday charitable donation! We are a non-profit, faith-based 501c3 charity organization…and we rely solely on the generous support of people who believe in our mission of hope, healing and help for those stuggling with addiction.
You can be a part of the beautiful stories of recovery and restoration (like James'!) for individuals, families and communities devasted by addiction. Thank you and God bless you!
WAYS TO GIVE
Click here GIVE HOPE to give any amount (online)
Text CRUSH to 20220 to give a $25 gift (paid via your mobile service carrier)
Text CRUSH to 56512 to give any amount (via credit or debit card)