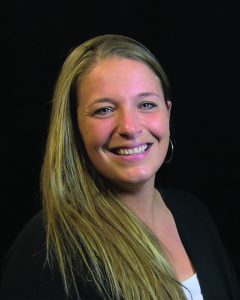 I was very depressed from my childhood, so to ease the pain I used drugs every day for 16 years. I didn't care about anyone but myself. I joined the military and moved away but nothing helped. I tried to commit suicide five times.
I knew there was a God but knew nothing else about Him. But ever since my father passed away in 2009, I hated God. I eventually tried to get help and in one week three different people told my mom about Teen Challenge. I went in another program for three months, but when that didn't work out, I came into Life Challenge.
I have been in the program nearly six months and I have never felt so good inside. I feel like I walk in His presence every day. I have been relieved from my deep depression and I'm learning to have God-esteem for myself. When the enemy tries to remind me of my past, instead I remind him I have a future and, for the first time, I have hope!
One of my favorite verses is Joshua 1:9 "Have I not commanded you? Be strong and courageous. Do not be terrified, do not be discouraged, for the Lord your God will be with you wherever you go."