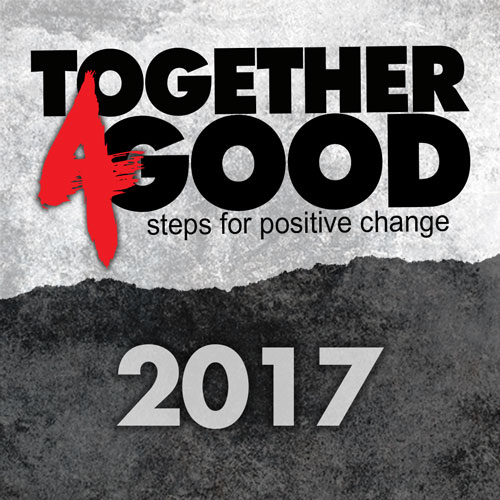 Haven't created your personal campaign page yet? Now is the time!
To create a page, click here.
If you've already created your page, let's get started!
When you signed up to create a T4G personal campaign page we sent you an email with instructions. Return to your email (Look for: Your Personal Campaign Page For Together For Good–2017) and click the "go to your page" link. Make sure you are logged in first. You'll be taken to your personal campaign page. Start editing!
Tell everyone why this cause is important to you…
Then send out links to your friends, family and everyone in your social network! Stay tuned to your progress as we approach August 26, 2017. We want to mobilize everyone who cares about this ministry and wants to help us continue serving men and women who struggle with addiction. Stand up, show up and step out!
If you want to download some T4G graphics to use for your organization, church or group, just click the button below (feel free to use these graphics on your personal campaign page or your FaceBook page, too!):